Beverly Hills remains one of the top markets for
luxurious homes
in the country. Homes of that caliber deserve the most when it comes to having a successful sale. When selling your Beverly Hills home, you want to ensure the entire experience goes the way you're hoping, whether you want to earn top dollar for your property or sell quickly and efficiently. Either way, you'll need high-quality photography. According to the National Association of Realtors,
90% of buyers
head online to find their next home. That means they're browsing listings they find on multiple listing services or realtor websites.
What many homeowners don't realize is that photography not only serves the buyer but can serve the seller, too. A photography studio explored the impact of real estate photos on sale time and found that homes with professional photography tend to
sell 32% faster
than those without. As with any online site, photography presents a page as more professional, more trustworthy, and more visually appealing. So before you jump into the selling process, read through these top reasons why professional photography will help your home sell faster.
Professional photos make a strong first impression

With so many home buyers viewing houses in Beverly Hills for the first time online, their initial impression of a property no longer comes in-person at a viewing. It comes almost exclusively through photography. In fact, so many listings include photography now that listings without photos may put a question mark in the buyer's mind or encourage them to click over to the next property.

Professional photography makes a strong first impression because it's clear, well-lit, and truly shows off your home in the best way. When they're able to scroll through photos of the exterior and interior of a home, buyers will get a better sense of whether your property matches its description because they can see it for themselves.
From there, they'll be able to make a quicker decision about whether they prefer the property. In fact,
83% of buyers
note that pictures were incredibly important in helping them decide to visit a home or not. When a buyer clicks on your home's listing, you want them to feel in awe at its beauty, intrigued by its layout, and inspired by its features. The only way to truly do that is by listing your home with professional photography.
Photos showcase every aspect of your home

Another reason why professional photos contribute to faster sales is that they provide a quick, simple way for buyers to see every aspect of your home. Some homeowners choose to only photograph certain parts of the property, usually the exterior, master bedroom, master bath, and kitchen. However, it's wise to include photos of every room, if possible.

Professional photographers with experience in real estate are experts at capturing Beverly Hills homes from all the right angles. They should take multiple shots of each room, including ones from the doorways and ones that show how the room connects to the rest of the home. Typically, having at least three to six photos of each room can ensure that buyers get a good feel for its size and features.

Alongside having photos to begin with, having multiple photos can impact the speed of your sale too. You want to have enough photos on your listing so that the buyer is thoroughly introduced to all that your property has to offer but not overwhelmed. Multiple listings services limit the number of photos that can be uploaded to an individual listing, but a good rule to abide by is keeping it proportional. If your home is a five-bedroom, four-bath mansion with ample square footage, you'll need more photos than a two-bedroom, two-bath on a smaller lot.
Photos put your home in its best light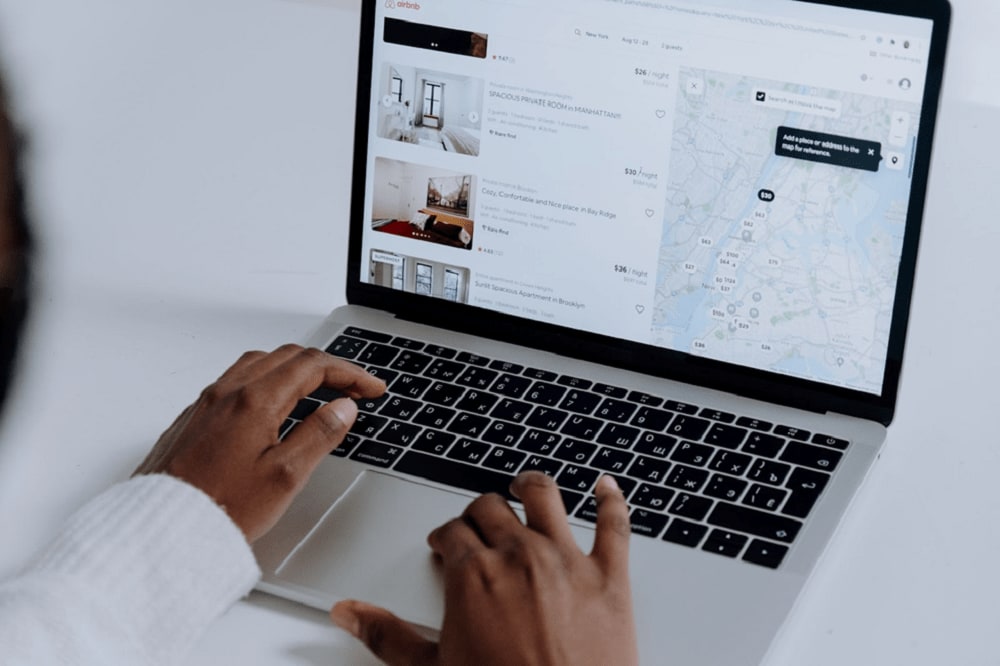 Alongside the right angles, professional photography puts your home in its best light, literally and figuratively. Though it can be tempting to snap photos casually to include on the listing, professionals have the equipment required to truly make a property shine. And with houses in Beverly Hills each offering buyers so much by way of architecture and modern amenities, it's wise to consider all the ways in which you can help your home stand out.

A key to capturing top real estate photos comes with using equipment like wide-angle lenses, tripods, and additional lighting. Wide-angle lenses provide a more immersive feel that helps a room feel bigger. Tripods and lighting allow photographers to capture hard-to-reach angles and ensure that rooms are well-lit no matter what time of day the photos are being taken. With the right photos, a home will stand out amongst other available properties, encouraging buyers to click on the page and add it to their list of favorites.
Preparing your home for professional photography

If you're interested in selling your Beverly Hills home this year and want to take advantage of all that professional photography can offer you, there are a few things you can do to prepare your property ahead of time. First, try to declutter your space as much as you can and pack away items that you don't regularly use. Clear out any personal photos or mementos that might keep a buyer from imagining it as their own. Then, consider hiring a professional home stager.

Home staging perfects your property's interior by either working with the furniture and decor you already have or bringing in additional items that will appeal to the most buyers. Stagers are experts at making a home look inviting and luxurious and are a great resource for preparing a property for professional photography.
Sell your Beverly Hills home
To truly have the best selling experience possible, work with a
Beverly Hills realtor
like
Christine Hong
. With more than two decades of experience in real estate, Christine is an expert in luxury markets like Beverly Hills, Bel Air, and Malibu. Trust your sale to a realtor who knows how to help you meet your goals. When you're ready to take the first step, contact
Christine Hong.